Heat Preservation Type:
Steel Corrugated Plate
Chassis Brand:
Dongfeng HOWO FAW JAC Jmc Foton
Transport Package:
Nude or Wax Covered
Specification:
11980*2495*3590, 3290(mm)
Product Description
General Description

1

Driving type

8*4,left hand drive

2

Overall Dimension

11980×2495×3590,3290(mm)

3

Gross Vehicle Weight

30800(Kg)

4

Kerb weight

13510(Kg)

5

Rated Payload

17095(Kg)

6

Wheel base

1900+5000+1300,1950+4250+1300(mm)

7

Fuel type

diesel

8

Tire Nos

12

9

Tire Specs

11.00R20,11.00-20,12.00R20,12.00-20

10

Passengers

3

11

Gearbox

10 speed level,manual

12

Cargo size

9320×2380×2120,1850(mm)
Engine Description

1

Brand

Dongfeng Cummins

2

Model

C260 20

3

Displacement

8300mL

4

Emission Standard

EURO 3

5

Rated Power

191kw/260hp

6

Maximum Speed

90km/h
Other Products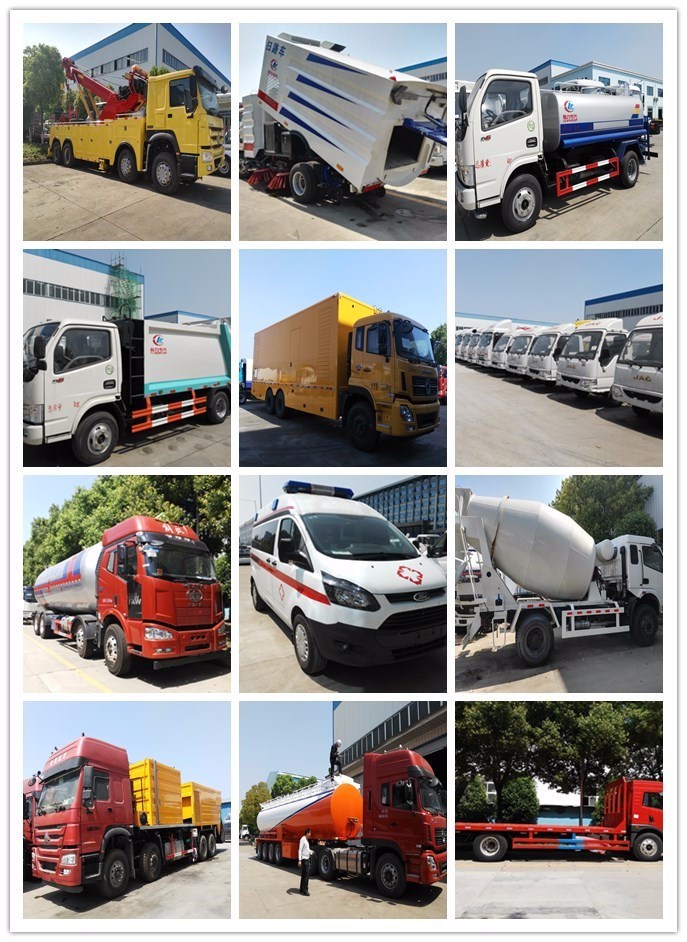 Packing and Delivery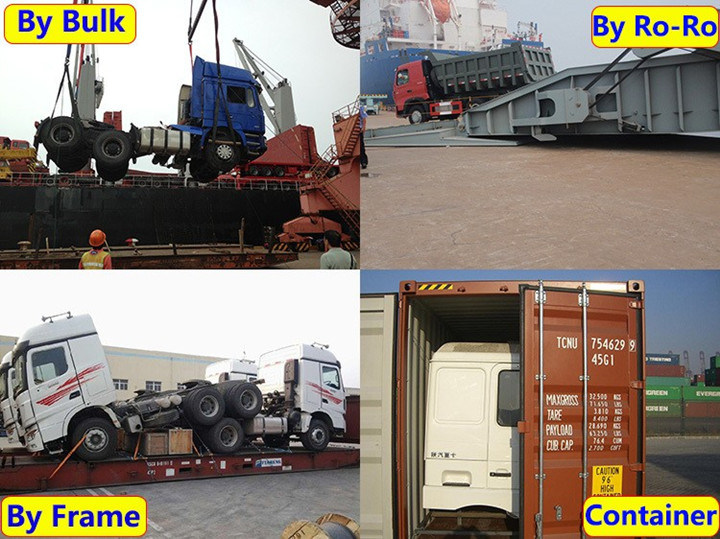 Our Company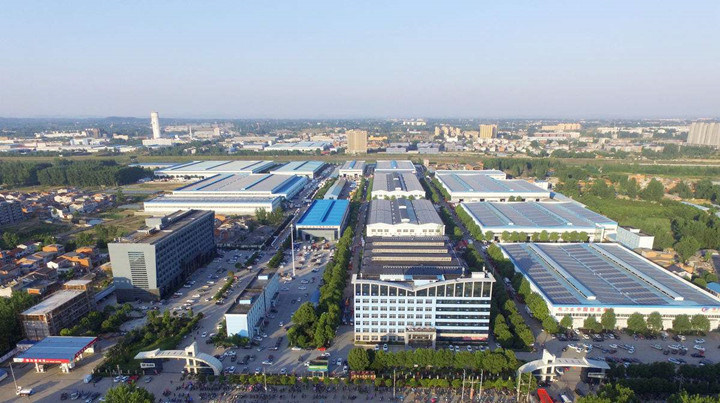 Hubei Chengli Group
is located in Chengli auto industry park, Pingyuan town, southern suburb of Suizhou, Hubei. Suizhou is known as Shennong's native land, chime's hometown and "China's Special Vehicle Capital". 
It is also the manufacturer of domestic well-known special vehicles used in landscape, petrochemical industry, the municipal environmental sanitation, and pressure vessel.
The registered trademark of which is "Chengliwei", and the product code is "CLW". It's the important partner of Dongfeng and Jiefang. And mainly engaged in manufacturing all kinds of special vehicles and selling full vehicle and fittings to large-scale manufacturers. 
The company is a hightech enterprise in hubei province and has passed the certification of ISO9001,ISO16949,GJB9001 and CCC authentication of automobile products. 
Advantages of our products
1.Our company ChengLi Special Automobile Co.,LTD has manufactured special truck for decades.
2.Our company possesses some advanced technologies and mature craftworks.
3.The truck produced  by us has high quality and low price.
4.Our  trucks are equiped with high quality and efficient equipments.
5.Our trucks are completely produced according to your demands and needs, they are special, professional and unique  for you.
Our Partners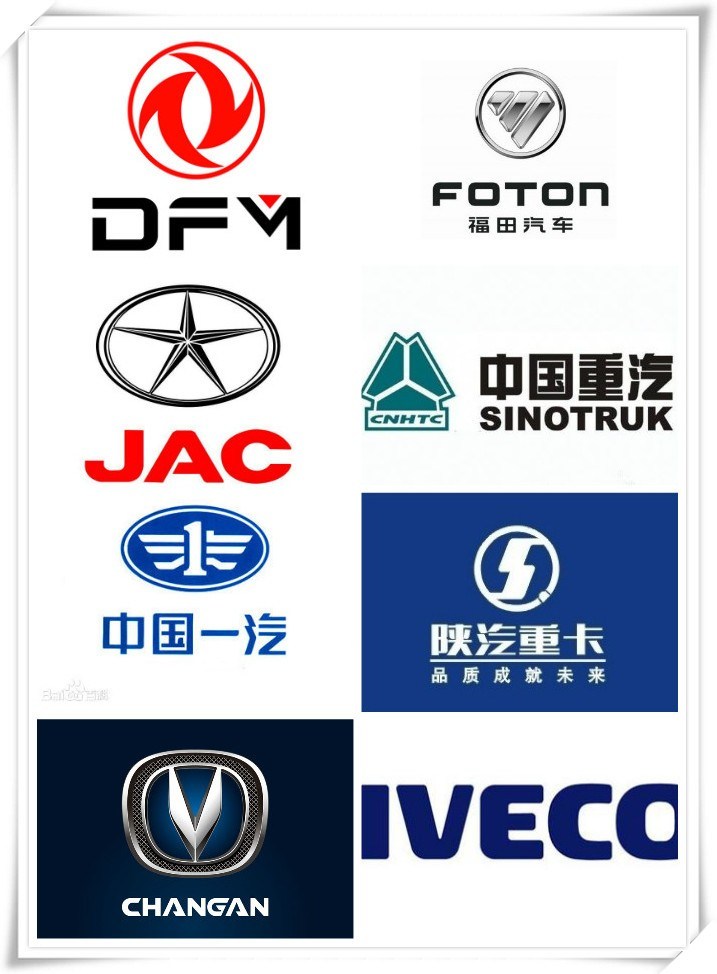 FAQ
1.You are factory or trading Company?
We are overseas sales department of Chengli automobile and you are always welcomed to visit our factory.
2.Could your company modify the standard product depends on my request? 
Yes. Our company is specialized in researching and designing various of special purpose vehicle and spare parts. We can provide any product according to your demand.
3.Could your company totally customize products for me?
We can provide the customized-designing product meeting with any of your demand.
4.Could you provide certification that we need?
We can provide various certifications associated with trailer and truck. Such as DOT, ADR, SASO and so on.
5.How long could we receive our goods?
It depends on the product that you have ordered. If the goods are prepared, we will deliver your goods as soon as possible.Usually it takes 30~45 days to produce them.
6.How about the after-sale service?
We can provide you the technical support to guide you repaire your product. And we will also send original spare parts free of charge by air. If you have special need, we can let our engineer to help you in person.Remember the guarantee period is one year or 12 months.
Contact
Chloe Chen
Sales manager
Chengli special automobile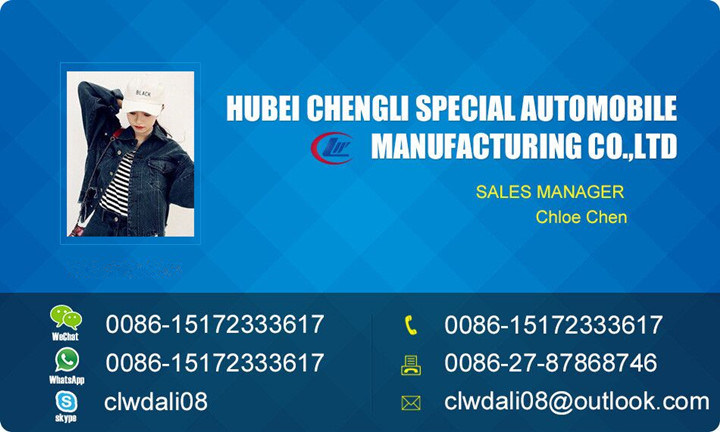 If you are interested in any product of our company,do not hesitate!Just contact me and the best service is waiting for you!
 
For the wide range of Applications of hydraulics, high temperature cooling of hydraulic oil is the key to ensure the good operation of the equipment. We have accumulated a lot of experience in design calculation and production in the 20 years of hydraulic oil cooling. Whether the unit is a Hydraulic Oil Cooler or a hybrid hydraulic Oil Cooler, we can individually customize the product according to the individual needs of the customer's industrial hydraulic equipment. At the same time, we also offer a standard hydraulic oil cooler series solution to ensure the performance at the same time. Avoid long-term problems with separate designs, and we offer different cooling drive methods for different application areas, such as hydraulic motors, DC motors, AC motors, explosion-proof motors, pneumatic motors, etc.

Because hydraulic technology has many outstanding advantages, it has been widely used from civilian to national defense, general transmission to highly accurate control systems. In the defense industry. Many of the weapons and equipment of the Air Force have adopted hydraulic transmission and control. Such as airplanes, tanks, ships, radars, artillery, missiles and rockets. In the machine tool industry, 85% of the current machine tool transmission systems use hydraulic transmission and control, such as grinding machines, milling machines, planers, broaching machines, presses, shearing machines and combination machine tools.

In the metallurgical industry, electric furnace control systems, rolling mill control systems, open hearth charging, converter control, blast furnace control, strip deviation and constant tension devices all use hydraulic technology. In construction machinery, hydraulic transmissions such as excavators, tire loaders, truck cranes, crawler bulldozers, tire cranes, self-propelled scrapers, graders and vibratory rollers are commonly used.

In agricultural machinery, hydraulic technology is also widely used, such as combine harvesters, tractors and plows. In the automotive industry, hydraulic off-road vehicles, hydraulic dump trucks, hydraulic aerial work vehicles and fire trucks all use hydraulic technology; in the textile industry, plastic injection molding machines and rubber vulcanizers are used. Paper machines, printing presses and textile machines; in the marine industry, the application of hydraulic technology is very common, such as full hydraulic dredgers, salvage boats, piling boats, oil production platforms, hydrofoil ships, hovercrafts and ship auxiliary machines. recent years.


Hydraulic technology is also used in solar tracking systems, wave simulation devices, ship driving simulators, seismic reconstruction, rocket-assisted launching devices, aerospace environment simulations, and high-rise building anti-vibration systems and emergency braking devices.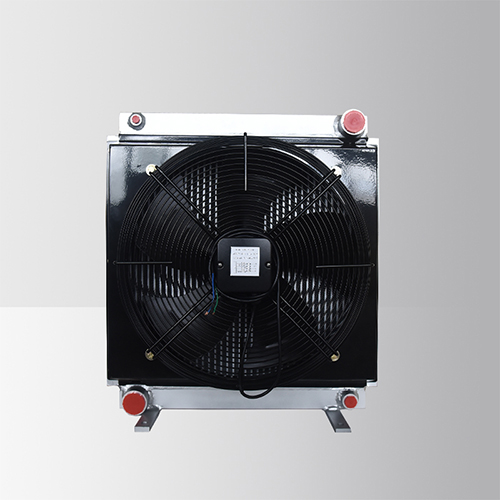 Industrial Hydraulics Heat Exchanger
Industrial Hydraulics Heat Exchanger,Hydraulics Heat Exchanger,Hydraulic Heat Exchanger,Hydraulic Oil Heat Exchanger
Xinxiang Zhenhua Radiator Co., Ltd. , https://www.thermal-manage.com