According to forecast, the overall commercial vehicle market will continue to decline in 2016. Affected by the slowdown in macroeconomic growth, the truck sales volume will continue to decline. For this year's commercial vehicle market, Xu Changming, director of the Information Resource Department and senior economist of the National Information Center, also predicted that the commercial vehicle market will continue to shrink under the background of economic slowdown and low investment, although the overall growth rate of commercial vehicles this year is not Higher than last year, but will still maintain negative growth.
However, Xu Changming pointed out in his analysis that the rapid development of e-commerce has brought about changes in the internal structure of freight transportation and also brought about blowouts in the express delivery industry. The transportation share of heavy chemical products such as steel, coal, and sand and gravel decreased, while the share of lightweight products such as express delivery, fresh cold chain, daily industrial products, and agricultural and sideline products increased. For commercial vehicle companies, logistics Become the most dynamic market segment.

Express Logistics rapidly growing demand
<br> <br> According to the China Express Association released data show that in 2015 the National Express business completed business volume 20.6 billion, an increase of 48%, the highest daily processing capacity of more than 160 million; courier business income 276 billion yuan, a year-on-year increase of 35%.
At the 2015 Logistics and Transport Vehicles Summit Forum, Cai Weiyang, Director of Strategy for BeeNet, has also given a set of data: In recent years, the express delivery industry has grown rapidly with a growth rate of over 50%, and has become several times faster than the growth rate of the national economy. At present, there are relatively few industries in the national economy industry. According to data from the State Post Bureau, China's annual express logistics compound growth rate is above 25%. Cai Weiyang believes that in the next five years, the express delivery industry will continue to maintain rapid growth, and online shopping will continue to dominate. He also said that the express delivery market will continue to be subdivided, and the cold chain market associated with fresh fruit distribution will become the most prosperous part of the logistics segment.
In recent years, the country has been promoting structural optimization, transformation and upgrading. The proportion of the secondary industry has declined year by year, and the output of crude steel, cement, coal, iron ore and other related industrial products has continued to contract. With the economic growth slowing down, the operating rate of various projects is also worse than before. The investment in railways, highways and real estate has slowed down, and the demand for engineering and transportation commercial vehicles has been severely declining. The market structure is changing, and the product structure of commercial vehicle companies also needs to change. The rapid development of express logistics has brought about an increase in demand for logistics vehicles, which has brought a broader market for the development of commercial vehicles.
Commercial enterprises pay attention to the logistics market
<br> <br> the face of changes in market demand, many commercial enterprises have logistics vehicles as a key area of concern. From the 2015 China International Commercial Vehicles Show held at the end of last year, it can be seen that trucks, tractors and other companies have become the driving forces of the company. The Red Rock Jecka and the upgraded version of Hongyan Jieshi launched by Shangqi Auto Iveco Hongyan in September last year are products for medium-to-long-distance logistics transportation, and are the key models to be promoted in 2016; the joint truck is aimed at new areas of e-commerce logistics. , introduced the U460, U480 high-power tractors for the rear axle that can be upgraded and highly fuel-efficient; the Dongfeng commercial vehicle with its Dongfeng Tianlong flagship, Dongfeng Tianlong sailing version, Dongfeng Tianjin van-type trucks and other models debuted in the transportation efficiency. , reliability, safety, and comfort are all suitable for long-distance transportation of commercial vehicle products.
It should be noted that the transformation and upgrading of the logistics industry is also ongoing. New models and new formats emerge in an endless stream. Low cost is not the only goal pursued by logistics companies. It is more efficient, faster, and safer. Need to be satisfied. For commercial vehicle companies, not only need to sell products, but also need to help the logistics company to transform and upgrade by meeting the needs of customers.
In the case of cold-chain logistics, as people's living standards improve, the protection of food safety and quality is of utmost importance, and new demands are also placed on the transportation of fresh food. The use of refrigerated trucks has become an important link, and the refrigerated truck market has brought new opportunities for commercial vehicle manufacturers. Foton Motors has developed a complete line of cold chain logistics products from the era of Yuling, Oumac to Futian Auman EXT, and Foton Commercial Vehicle Refrigerated Vehicles, which has prepared for the upgrade of the refrigerated truck market.
Cai Weiyang introduced that the demand for vehicles with "three links and one tie" is light weight, high speed, large vehicles, high attendance, and low fuel consumption. In fact, commercial vehicle companies have also made many efforts in these areas. For example, Yuejin Automobile Light Truck has launched a wingspan-type van, allowing users to load and unload cargo in three directions at the same time, greatly improving handling efficiency; The upgraded Dongfeng Tianlong version of the technology upgrades the powertrain, post-processing system, safety performance, and comfort performance. The product performance has been greatly improved, and maintenance-free axles and maintenance-free batteries have been used. Maintenance of new technologies such as wheels, and continuous improvement of transportation efficiency.
In fact, in the increasingly competitive logistics vehicle market, commercial vehicle companies have long been fighting not only products, but under the influence of "Internet Plus", how to provide more customized services to meet diversified needs is the key to competition. Chen Xinglin, deputy secretary of the Dongfeng Commercial Vehicle Party Committee, once said that Dongfeng Commercial Vehicles should not only introduce new technologies and products, but also provide overall solutions for logistics and transportation. During the 2015 Shanghai Auto Show, Foton Motor Group and Foton Daimler Automotive jointly announced a one-stop solution for e-commerce and express logistics. In addition to professional product support, it also includes car networking solutions, financial solutions and a stop. Service solutions.
Recently, Dongfeng's "Fast Call" trial was put into operation, aiming at the current situation of low efficiency and low degree of informationization in urban distribution logistics, and the dispatching demand and vehicle information were comprehensively dispatched to increase vehicle utilization. In fact, many commercial vehicle companies have applied Internet thinking to various aspects of pre-sales and after-sales services. For example, Shaanxi Auto has launched the "Tian Xing Jian" and "Wheel Rolling" platform, and CNHTC has launched "Smart Tide" mobile APP. Application, "Liberation Butler" APP launched by FAW Jiefang provides more comprehensive and convenient services to enhance customer stickiness.
Electric logistics vehicles will usher
in the rapid development of pure electric vehicles in 2015. In addition to passenger cars, the development of pure electric logistics vehicles cannot be ignored. The "China Electric Logistics Vehicle Market Special Research Report (2016)" published recently by research agency EVTank shows that in 2015, China produced a total of 47,800 electric special vehicles (mostly logistics vehicles, and a small number of electric sanitation vehicles), of which only in 2015 In December, the output of domestic electric special vehicles reached 24,200.
The growth of express logistics has led to a rapid increase in logistics transportation vehicles, which has brought greater pressure on urban congestion and environmental pollution. The current "last mile in the city" distribution uses motorcycles and electric tricycles. From the aspects of safety, environmental protection, and transportation, this obviously cannot meet the needs of the industry. The pure electric logistics vehicle may become a better choice. First of all, the logistics vehicle has the characteristics of relatively fixed driving route, low cruising range, and high frequency of use. There is no need to worry about the charging problem; secondly, the use cost is low and zero emission is achieved. In addition, the policy strongly supports it.
Premier Li Keqiang of the State Council presided over the executive meeting of the State Council on February 24 to determine measures to further support the new energy automobile industry and promote green development through structural optimization. Specifically, they mentioned: "Enlarging New Energy in Public Transportation, Taxi, Sanitation, Logistics, etc. The proportion of automotive applications." With market demand and policy support, the pure electric logistics vehicle market will also become a market that cannot be missed by commercial vehicle companies.
EJ Industrial Group Co.,Ltd is a leading professional flanges and Pipe Fittings manufacturer in China.
Our main products include seamless and welded elbow, tee, reducer, cap, bend,Forged Flanges as well as forged fittings ect.
We can also manufacture as per customer's relevant standard requirements and drawings to satisfy the requirements for different mateterials and pipe fitting specifications in various industries!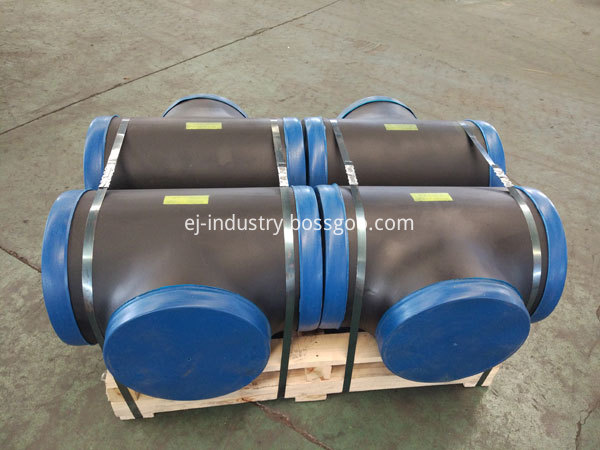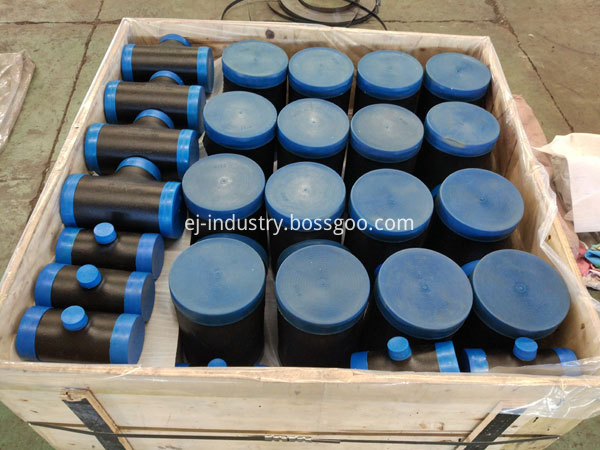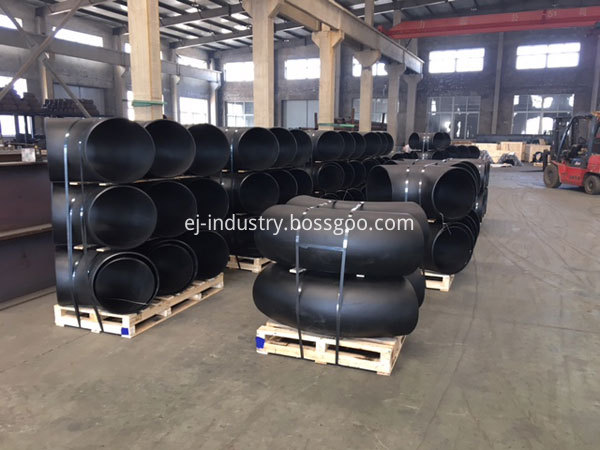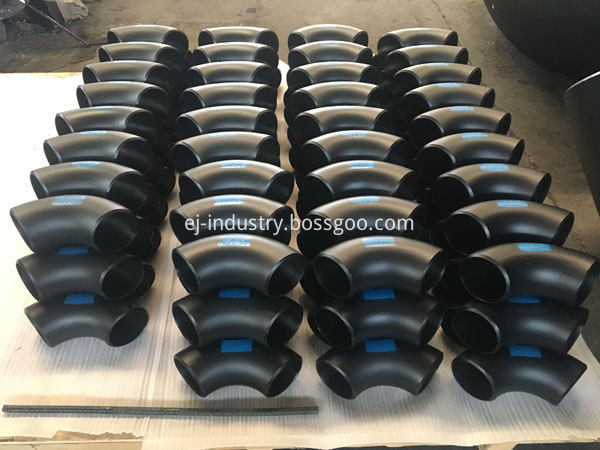 Pipe Fittings
Pipe Caps,Pipe Fittings,Steel Pipe Cross,Steel Pipe Caps
EJ INDUSTRY GROUP , https://www.ej-industry.com