Control:
Computer Control, Vibration,Cross-Temperature&Humidity
Internal Size(mm):
1000*1000*1000
Computer Interface:
RS-232c,USB
Frequency Range:
3-2000Hz
Temp. Range:
0c -20c -40c -70c~150 Degree C
Temperature Falling Speed:
0.1~1.5degree C/Min
Temperature Rising Speed:
0.1~3.0degree C/Min
Transport Package:
Resin Fiber & Strong Wooden Case
High Performance Environmental Temperature Humidity Vibration Integrated Climate Test equipment
 
Description & Application
  Combined environmental test equipment integrated temperature, humidity, vibration of the three functions of the test box.With rapid temperature change rate, temperature, and humidity integrated test environment and the vibration function.
Combined environmental test equipment provides the change of temperature and humidity environment for the aerospace, aviation, petroleum, chemical, electronics, communication and other scientific research and production units, at the same time in the test chamber electric vibration stress according to the provisions of the cycle is applied to the sample, for the user of the machine (or components), electrical appliances, instruments, materials etc. temperature and humidity, vibration stress screening test, in order to assess product adaptability or experiment on behavior evaluation.

Detail Specification
1.Stability and Security 
2.Warranty: 12 month
3. New design and resonable price
4. LCD display in Chinese/English
5. RS-232C computer interface
6.Movable guide rails
Model
XB-OTS-225F
XB-OTS-408F
XB-OTS-800F
XB-OTS-1000F
Internal Dim.W×H×D(mm)
600*750*500
800*850*600
1000*100*800
1000*1000*1000
External Dim.W×H×D(mm)
900×1830×1560
1000×1930×1660
1100×2030×1860
1100×2030×2060
Temperature Range
0°C -20°C -40°C -70°C~150°C 
Low temperature: (A:25°C  C; B:0°C  ; C:-20°C ; D: -40°C ; E: -60°C ; F:-70°C )
High temperature:100°C (150°C )
Humidity Range
20%~98%R.H.(10%-98% R.H. / 5%-98% R.H. is a special optional condition, need Dehumidifier)
Indication Resolution/Distribution uniformity  
of temperature and humidity
0.1degree C; 0.1% R.H/±2.0degree C; ±3.0% R.H.
Control Accuracy of
±0.5degree C; ±2.5% R.H.
 temperature and humidity
Temperature Rising/
Temperature rising approx.  0.1~3.0degree C/min ; 
temperature falling approx.  0.1~1.5degree C/min; 
( Falling velocity Min.1.5degree C/min is optional  )
Falling Velocity
Internal and External Material
Material of the inner box is SUS 304# stainless steel,
of the outer box is stainless steel or  SEE cold-rolled steel with paint coated.
Insulation Material
Resistant to high temperature, high density, formate chlorine, ethyl acetum foam insulation materials 
Cooling System
Wind cooling or water cooling; single segment compressor for -40degree C, double segment compressor for -70degree C
Protection Devices
Fuse-free switch, overloading protection switch  for compressor, high and low voltage coolant protection switch, over-humidity and 
over-temperature protection switch, fuses, fault warning system, water short storage warning protection
Optional Accessories
Inner door with operation hole(Optional) , Recorder(optional), Water Purifier, Dehumidifier
Vibration Test Equipment
Choose proper vibration test bench according to customer's  test condition, the technical parameters please take  Electrodynamics Type Vibration Tester's parameters in this catalog for reference
Frequency Range
3~2000Hz
Max.Displacement
25mm
Rated Force
200kgf
Controller
1PÂ PROGRAMMRLEÂ COXTROL+SINEÂ WAVEÂ CONTROLÂ SYSTEM
Power Source(K.W.)
AC 3phase 380V 60/50Hz

Feature
1. Multifunctional - can be used as a single temperature / humidity test chamber, to maximise your return on investment.
2. The viewing window is larger than the previous model, to ease inspection of the specimen during test. A heater inside the door prevents dew appearance.
3. Rail to move the chamber back and forth, coupling shaft diameter selection.
4. A heater inside the door prevents dew appearance.
5. Simulation test environment three environmental factors in the same cabinet.
6. Receive customized design, satisfy the strict user demand conditions.
7. High performance, fast temperature change rate, can be accelerated stress testing products.

product View Of High Performance Environmental Temperature Humidity Vibration Integrated Climate Test equipment






Packing & Shipping
1.Strong standard wood case

, inner plastic films wrapped for Temperature and humidity vibration combined test chamber
 
2. 

Usually we delivery the equipment by air,by sea or by express. it depends on customer 
About US

Our Services
We are here to help you. Services available:
Replacement manuals
Consumables and replacement parts

On-site maintenance and repair

Warranty support

Over-the-phone service support and advice
If you have an OTS chamber  , we will do our best to help you in whatever way we can.  
 Manuals: PDF files of manuals for current models are available free. Please contact us to request a copy. Older and printed copies at additional charge.
Service repair:  We prefer you contact us direct at the factory with any problems you may be experiencing.  We help diagnose the problem, arrange for any needed parts, and schedule a technician to do the repairs.  Rarely can a local contractor get all that done for you as quickly as we can.  We also guarantee the work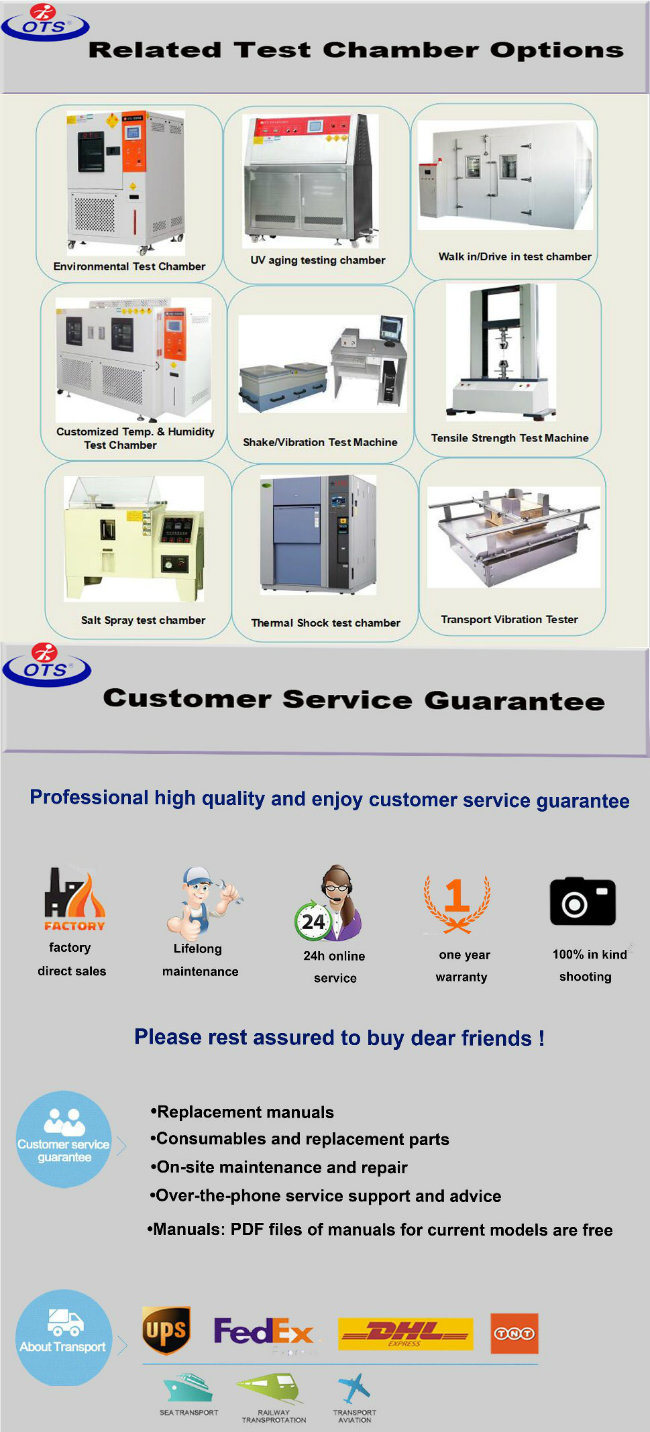 FAQ
Q1 : Â Can you customize the product?
   A:   Yes, we can customize any products according to requirements.
Q2 : Â How to choose the most suitable products?
   A:   Our professional team will give you the best suggestion,just be  patiently to tell us the information about the parameters your required.
 Q3 :  Can you arrange installations and commissioning in our lab?
   A:   Firstly, for standard chamber we had 3-5 days commissioning before shipping , you just need link power in your lab, then can start to operate
     Secondly; we had detailed operation manual with chamber , any problems you can find and solve in it
      Thirdly, some of customized chambers we should to install and teach your team to operate .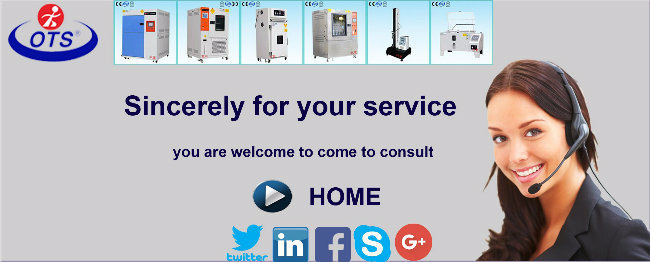 If you want to know more information...
 Please leave a message below and click " SEND "
Thanks for your time and attention~Thank you!
Sheet Metal Forming processes are those in which force is applied to a piece of sheet metal to modify its geometry rather than remove any material. The applied force stresses the metal beyond its yield strength, causing the material to plastically deform, but not to fail. By doing so, the sheet can be bent or stretched into a variety of complex shapes.
Sheet Metal Forming
Sheet Metal Forming,Metal Forming,Metal Forming Machine,Sheet Metal Forming Machine
Chongqing Jin Te Rui Machine Co.,Ltd , https://www.die-casting-machine.com