Measuring Media:
Gas, Liquid, Surrly
Measuring Principle:
Coriolis
Measurement Object:
Closed Pipeline
Transport Package:
1 Set / Carton
Instroduction of Mass Flow Meter 
The mass flow meter is designed and produced according to world's latest Coriolis technology, with better appearance, stability and accuracy to measure mass flow rate of a fluid traveling through a tube, widely applied to alternative energy, oil & gas, chemical, food & beverage, industrial energy, marine, metals and mining, power, pulp & paper, water & wastewater industries, etc.

All Products of Sealand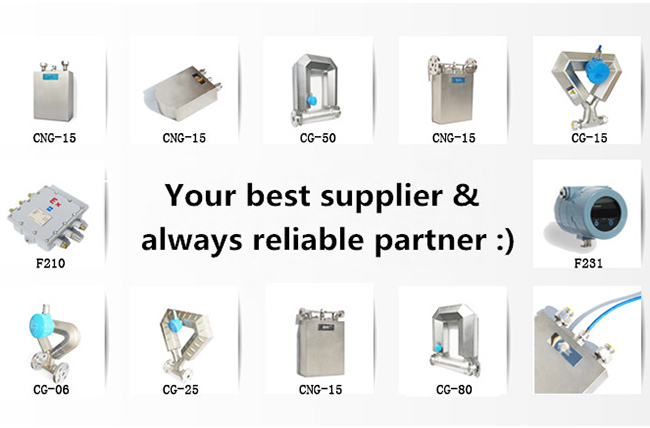 The Parameters of Mass Flow Meter
Mass flow meter CG-06 consists of sensor & transmitter
Specifications of sensor

Gas accuracy

±0.5%

Liquid accuracy

±0.2%

Temp. accuracy

±1°C

Loss of pressure

≤0.2MPa

MWP

4MPa

Temp. rating

-50°C~+200°C

End connection

Flange, customizable

Ex-proof grade

Ex[ib]IIBT1~T6 Gb / Ex[ib]IICT1~T6 Gb

 
 
Specifications of transmitter

Temp. rating

-20°C~+50°C

RH

≤95%, non condensed

Atmospheric Pressure

86~106Â kPa

Operating voltage

AC85~265V, DC24V

Communication port

RS485 Modbus RTU

Ex-proof grade

Exd[ib]IIBT4Gb

 
 
Main parameters of mass flow meter

Model no.

CG-06

Mass accuracy grade

0.2

Temperature accuracy

±1°C

Zero stability

0.003kg/min

Repeatability

0.25%

Max. flow rate

18kg/min

Nominal diameter

6mm

Fluid temperature

-200~200°C

Wetted parts

Stainless steel 316L

Sensor housing

Stainless steel 304

Packing

1set/carton

Warranty

2Â years

Package size

390*390*310mm

G.W.

6.99kgs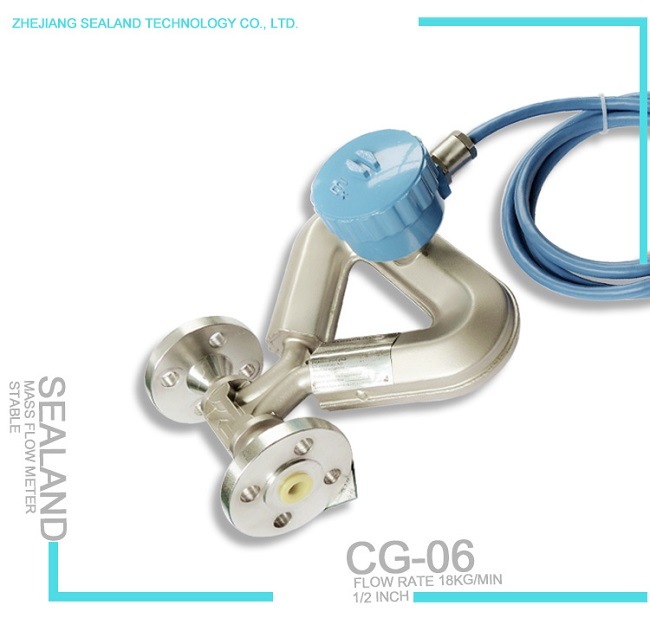 Diemnsion of Mass Flow Meter CG-06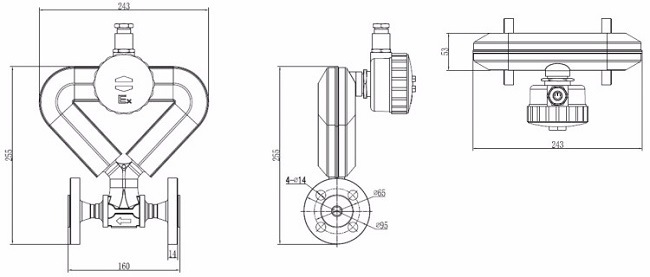 Installations of Mass Flow Meter CG-06






Packing of Mass Flow Meter CG-06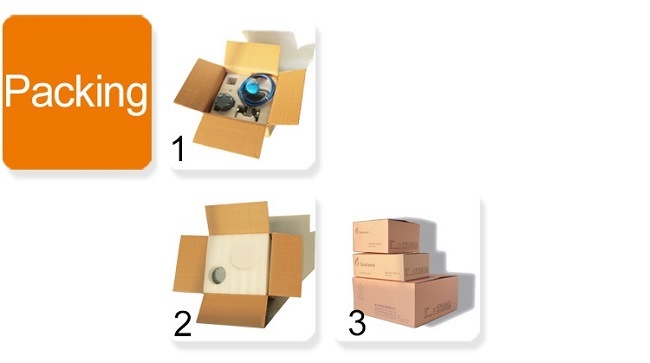 Our company
Be founded in 2009;
Building area: 40,000Â m2;
Registered Capital: CNY 45 million;
R&D of Coriolis mass flow meter since 1990.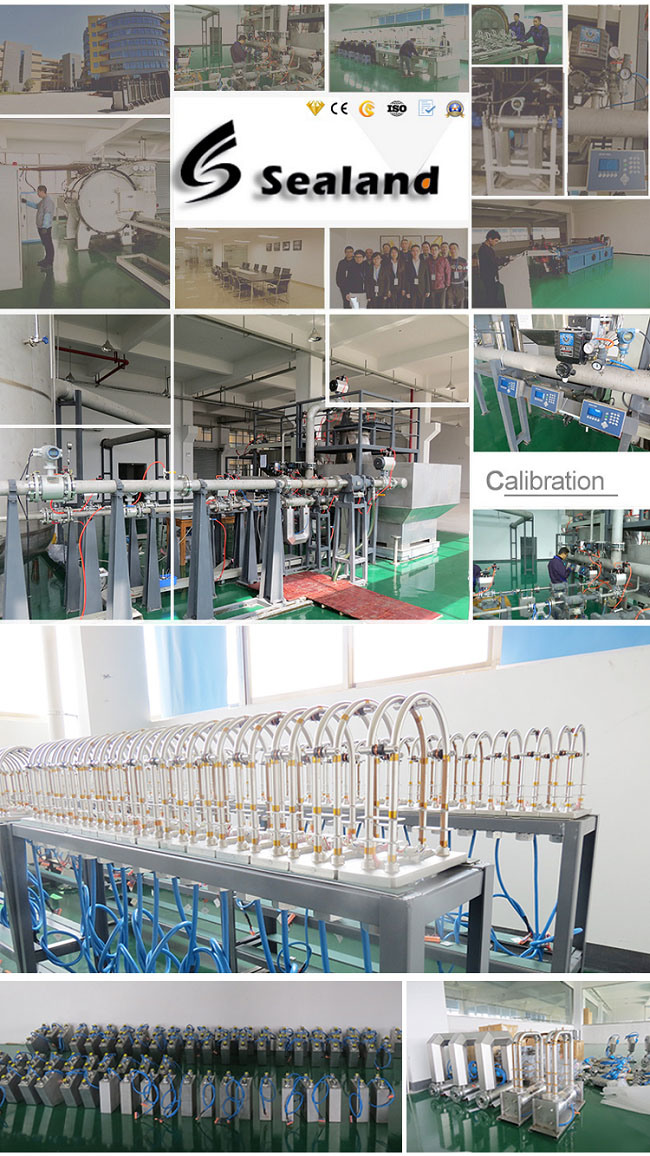 Why Sealand?
1. Sealand is professional, with senior engineers from the first research team in this field in China, and junior one from college, to keep improving.
2. Sealand is experienced. It started to research and develop in 1990. All employees are stable here; even the production-line workers have worked here for more than 5 years.
3. Sealand mass flowmeter can be used in many fields, with a flowrate from 0 to 3000kg/min, and the connection ends are customizable.
4. Sealand strictly controls the quality from raw material to finished products, and all products will be inspected and tested before shipment.
5. Sealand cooperates with efficient logistics, to help cut down the shipping cost and time.
6. The warranty is 2 years, but technical support is always available.
 
Aluminum Alternator Cover
For the most part, alternators are relatively small and lightweight. Roughly the size of a coconut, the alternators found in most passenger cars and light trucks are constructed using an aluminum outer housing, as the lightweight metal does not magnetize. This is important since aluminum dissipates the tremendous heat generated by producing the electrical power and since the rotor assembly produces a magnetic field.
If you closely inspect an alternator, you'll find it has vents on both the front and back side. Again, this aids in heat dissipation. A drive pulley is attached to the rotor shaft on the front of the alternator. When the engine is running, the crankshaft turns the drive belt, which in turn spins the pulley on the rotor shaft. In essence, the alternator transfers the mechanical energy from the engine into electrical power for the car's accessories.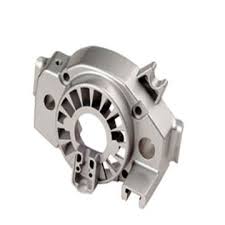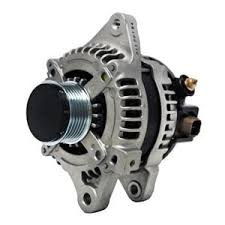 Electric Vehicle And Parts,Aluminum Mold Alternator Cover,Aluminum Electric Vehicle Parts,Aluminum Electric Car Cooling Syste
Ningbo Jinyao Machinery Company. LTD , https://www.cardiecastingmold.com