Throughout the entire refrigerated market, Qingling and Jiangling sales accounted for more than half of the market share, of which Qingling's market share reached more than 60%. In recent years, most users have paid more attention to the heavy load capacity and cargo volume of refrigerated trucks, which has caused JMC and Qingling sales to decline. As far as the current situation is concerned, the sales of refrigerated trucks by the Foton and Jianghuai brands are very good. In particular, the wide body version of the handsome bell coupled with the Cummins 3.8 engine can meet the needs of more users. Although sales volume has declined, Qingling still has a market share of about 30%, which remains at the top position. Here are the main types of this brand for you:
First, Jiangling Shunda 4.1 meters refrigerated truck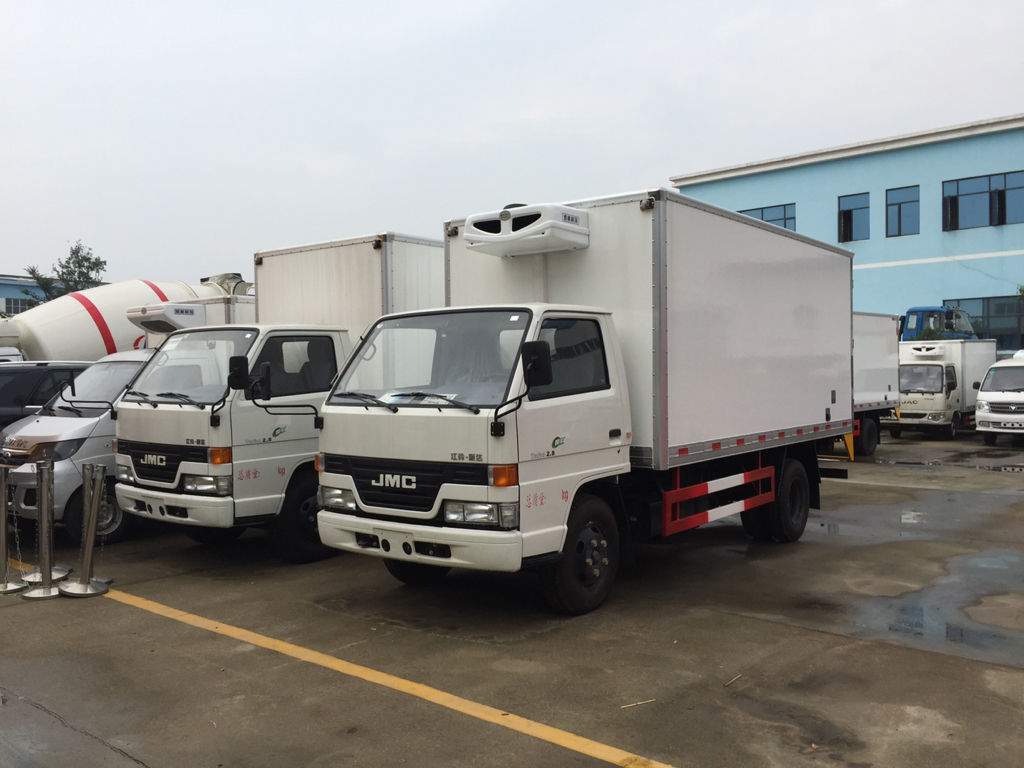 Jiangling Shunda refrigerator vehicle total quality: 4495KG, curb weight: 2870KG, rated load quality: 1495KG, suitable for long-distance running. The overall dimensions of the vehicle: 5995 × 1950 × 2900mm, wheelbase: 3360mm, cargo compartment size: 4100 × 1860 × 1830mm, using Jiangling single-row front turn the cab, 5-speed gearbox. The car is equipped with Jiangling authentic national diesel engine, model: JX493ZLQ4, 109 horsepower, low engine noise, low vibration, so this model market sales have been very good. Although the price is a bit expensive, but it also can not stop the drivers love it.
Second, Qingling Isuzu 4.1 meters refrigerated truck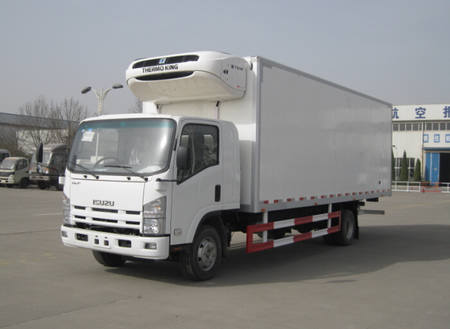 Qingling Isuzu refrigerated truck has good insulation effect, strong sealing performance, and is more stable in refrigeration and preservation. Its biggest advantage is also in the engine. With Isuzu authentic national four 4KH1-TCG40 model engine, 119 horsepower, engine technology comes from Japan, with fuel-efficient, low noise, vibration and other fine features. This model, sales have been in a leading position. The overall dimensions of the vehicle: 5995 × 1915, 1975 × 2940mm, cargo compartment size: 4095 × 1745 × 1775, 1740mm, total vehicle mass: 4295KG, rated load quality: 1485KG.
Editor's Note: The current refrigerated car market, more and more styles and types of refrigerated trucks can meet the needs of different users. Although sales of refrigerated trucks such as Futian and Jianghuai are rapidly increasing, the Qingling Refrigerated Vehicle ranks first with its excellent quality.
LINA Kneading-Pelletizing Integrated Machine
LINA kneading and granulating integrated machine centralizes the function of a compete mixing and pelletizing line on one independent operation platform. The kneading and granulating integrated and continuous process is 1-2 times more efficient than traditional masterbatch particles production line.
The innovation points of kneading and pelletizing integrated machine is that it is able to use screw or hydraulic method to extrude the material in the Dispersion Kneader to granulation process. The entire working process is continuous and modular.
Innovation Points of LINA Kneading-Pelletizing Integrated Machine
The innovation points of LINA kneading and granulation integrated machine is specialized for a variety of rubber and plastic compounds with different physical formula, and die surface hot cutting & air cooling, under-water cutting, water ring cutting, water strand cutting, wind pull cutting, powdering cutting etc. are available.
LINA Multi-functional Series machines truly achieve [more than one machine" on one independent operation platform that is modular, intelligent, energy-saving and environmental protection.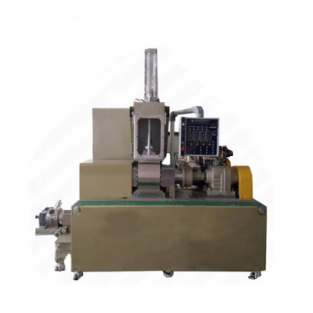 Kneading-Pelleting Recycling Equipment,Kneading-Pelleting Integrated System,Kneading-Pelleting Integrated Recycling
LINA Machinery Industrial Co.,Ltd , http://www.linakneader.com