Since 2000, the deficit in the import and export trade of China's machine tool products has increased year by year. Narrowing the deficit and expanding the market share of national products is an inevitable process of revitalizing the machine tool and equipment industry. According to the survey, the gap between Chinese and foreign machine tools is mainly reflected in three aspects: machining accuracy (25.2%), reliability (18.8%), internal electrical, gas, and control configurations (16.5%).

Although China's machine tool industry ranks first in the world, in terms of the overall situation, we still have a large gap, and there is still a long way to catch up with us step by step. To achieve a manufacturing power, our country must continue to adjust the industrial structure. , continue to independent innovation.

It is observed that in the first half of 2012, China's machine tool industry still maintained a growth situation and became the world's largest machine tool manufacturing country. Luo Baihui, an industry analyst, said that although China has a very good industrial chain, but the lack of excellence in high-end machine tool products, is still the world's largest importer of machine tools, high-end machine tools are mainly based on imports.

From the middle of August, China's machine tool products consumption index, compared with the previous consumer situation, the overall leveling. Among them, the drilling machine's attention from buyers is still high, with 28% of the attention ranked first in the machine tool products. Trampoline attention remains unabated, trampoline ranked 23rd in the search list second place. The punches, lathes, and milling machines received similar levels of attention in the middle of this month, and they were ranked three to four in the search chart with 17% and 16% of the attention.

With various policies, it also greatly encourages the development of machine tool companies, encourages continuous development in the crisis, and brings to China's CNC machine tools a good opportunity for development. Luo Baihui believes that narrowing the gap may be a direction for us to look forward to the future development path of the machine tool industry.
GMM1000 Double Side Surface Grinding Machine
When the Double Side Surface Grinding Machine is working, upper and lower grinding discs as well as the planet wheel rotate simultaneously to drive work pieces to do reciprocating planet motion between the two grinding plates.

Xinxiang SKF Machinery Co., Ltd. has focused on researching and developing high-precision grinding technologies of single sided and double sided grinding machines for many years. We hope to share rich process experiences and technological achievements with users.

Double side side surface grinding machine SKFJX-GMM1000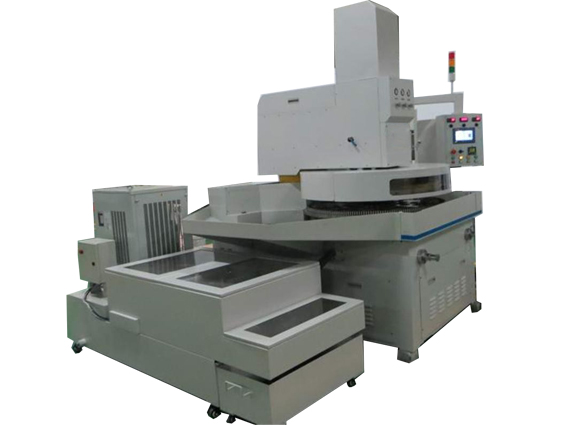 Surface Grinder,Flat Surface Grinding Machine,Flat Face Grinding Machine,End Face Grinding Machine
Xinxiang SKF machinery Co., Ltd. , https://www.finegrindingmachine.com